T-SQL Tuesday – Giving back to the SQL Community in 2015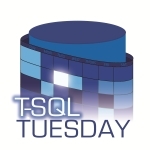 This months TSQL Tuesday #61 is hosted by Wayne Sheffield on Giving Back to the SQL Server Community.  An interesting topic given the season and something that is near and dear.  Here's his original post http://blog.waynesheffield.com/wayne/archive/2014/12/t-sql-tuesday-61-giving-back/
It seems like I have a knack for doing things backwards differently and my time giving to the SQL Community has largely followed that path!  In 2015 Ill be continuing my "different" trend of community impact through PASS from international/national to local!
As some of you might know, I've spent a good portion of the last nine (or is it ten?) years involved with PASS in a number of different roles.  From working on the precursor to our current Virtual Chapters to volunteering with the Program Committee for many years to serving on the nomcom multiple times, running a SQL Saturday and even being a Board Member. I have experience in almost every area of PASS.  I have grown both personally and professionally during the time that I've spent in those roles.  The overall communities growth in all these years always inspires me to do more and I don't see this year being any different.
Even though I don't hold an official role (at this moment in time) with PASS.  I will still be giving back to the SQL Server community in 2015.  I plan on starting a local user group in South Houston.  I admit that I should have started this at least 6 months ago but I've put it off.  2015 will be the year the Houston area gets a second user group and if you want to attend or help, let me know!  In addition, I will be helping to host a SQL Saturday in Houston early next summer.  I will also commit now to making actual use of this SQL blog in 2015 instead of it being a landing page for what has to be the worlds largest amount of SPAM (thanks askimet!).  Whenever there is a discussion on PASS and its future, you can be sure that I will be involved in it on some level.  I hope to encourage others to volunteer as I have and foster a new group of leaders in the SQL Server community.
Thanks again to everyone who participates  in the SQL Community, you all are really what its all about!
5 comments